The holidays are chock full of chances to enjoy family and friends, help others and spread goodwill. But in our children is where we often find the true spirit and excitement of the season.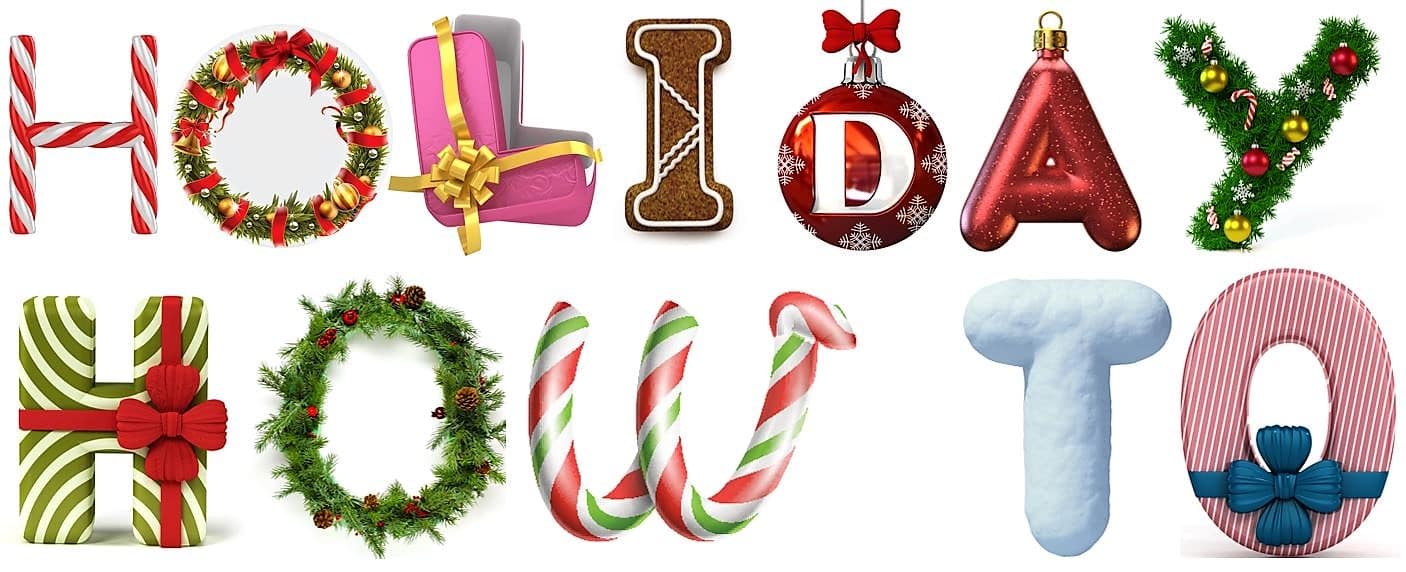 Unfortunately, the holidays also present ample opportunities for the youngest among us to get hurt – at home, shopping or while traveling to visit loved ones.
Here are some simple tips, courtesy of Safe Kids Worldwide, that can help steer the children you love away from holiday hazards.
At home
Candles and kids don't mix – Keep holiday candles safely out of reach of youngsters, and at least 12 inches away from anything that can burn. Be sure to put them out when you leave a room or head to bed. Store matches and lighters in a safe place, and avoid novelty lighters that look like toys.
Tips for a trouble-free tree – Be sure your Christmas tree is anchored properly, and when you decorate, consider the kids: Put breakable ornaments or those with sharp edges and hooks toward the top of the tree. Keep your natural, cut tree well-watered. A tree that dries out prematurely poses a fire hazard.
Pretty, and poisonous

 – Plants provide cheerful splashes of color for the holidays, but keep in mind: Some plants are potentially poisonous, including mistletoe berries, holly berry and Jerusalem cherry. Keep them safely away from young children and pets. If you have a poisoning emergency, call the 

Regional Poison Control Center at Children's of Alabama at 1-800-222-1222.
Hot stoves and fireplaces – Keep young children a safe distance from that roaring fire or overworked kitchen stove. Push hot pans to the back burners, and make sure pot handles are turned inward, away from reaching fingers.
Out and about
Be streetwise – Streets, highways and shopping center parking lots can be especially busy as the holidays approach. Keep an eye on children and distracted drivers. Remind your inexperienced teen driver to be extra cautious on busy roads, especially when the weather is sketchy.
Put down the phone – Don't text in the car, and pocket your phone when crossing busy streets or parking lots.
Seat belts and safety seats – Make sure everyone in the car is belted or in the appropriate booster seat – one that has been installed correctly – no matter how short the drive. Kids may need to be reminded to buckle up. If you are flying, take along your child's child seat. You can use it on the plane, and in the vehicle you're using on the other end of the flight. Children under 13 should always be in the back seat.
Junk in the trunk – Make sure loose objects and packages are secure in the trunk and elsewhere in your vehicle when you are on the road. You don't want them to become missiles or get tossed around in the event of a quick stop or – God forbid – a crash.
Designated driver – 

Be sure you have a way to get home safely if you've had too much to drink. Have a designated driver, or catch a ride, if you've been indulging.
Buying gifts
Think age-appropriate – Read the warning labels when shopping for toys. Younger children should not be given toys with small parts or easily accessible button batteries that can be ingested. Check video games to make sure they are age-appropriate.
Don't forget the pads and helmets – Buying a bike or skateboard? Make sure to include a helmet or other appropriate safety gear.
Finally – take a deep breath, and stay aware
The holidays can be stressful and distracting. Don't let the craziness lead you to compromise on safety, especially with children. Keep a close eye, stay aware of potential hazards, drive carefully and enjoy the season accident-free.
Republished with permission from the Alabama NewsCenter.